Phil Immel
Broker Associate
949.249.2020
Phil@RealEstateGuru.com
Chairman's Diamond Circle – Berkshire Hathaway Home Services
Legend Award Recipient – Berkshire Hathaway Home Services
Ranked as a #1 Orange County Producer – Berkshire Hathaway Home Services
Board Of Directors – Ocean Institute
BERKSHIRE HATHAWAY HOME SERVICES HAS BESTOWED THE PRESTIGIOUS "LEGEND" AWARD TO PHIL IMMEL FOR 15 YEARS OF TOP BROKER PERFORMANCE. TO QUALIFY, ONE MUST CONSTISTANTLY ATTAIN THE HIGHEST LEVEL IN PRUDENTIAL'S NATIONWIDE RANKINGS, KNOW AS THE CHAIRMAN'S CIRCLE.
PREVIOUSLY, IMMEL WAS RANKED AS THE #8 AGENT OUT OF 60,000 ACROSS THE UNITED STATES AND #1 AGENT IN ORANGE COUNTY, CA. FOR NEARLY A DECADE.
LICENSED AT AGE 19, WHILE MAJORING IN REAL ESTATE & MARKETING AT SAN DIEGO STATE UNIVERSITY, IMMEL BECAME A BROKER AT 21 YEARS OLD AND RECEIVED NUMEROUS ACCOLADES DURING HIS ILLUSTRIOUS CAREER. HE EVENTUALLY WENT INTO CORPORATE MANAGEMENT FOR COLDWELL BANKER AND BECAME IT'S YOUNGEST VICE PRESIDENT AT AGE 28. AFTER 10 YEARS IN MANAGEMENT, HE RETURNED TO SALES IN ORANGE COUNTY. TODAY HE IS A DIRECTOR OF BERKSHIRE HATHAWAY HOME SERVICES LUXURY PROPERTY DIVISION AND ALSO REPRESENTS MAJOR BANKS AS A LISTING BROKER FOR THEIR BANK OWNED/REO PROPERTIES.
IMMEL HAS AN OFFICE IN BEVERLY HILLS AND ORANGE COUNTY. MANY OF HIS CLIENTS ARE ENTERTAINMENT EXECUTIVES AND PERSONALITIES.
ADDITIONALY, IMMEL IS KNOWN AS THE "REAL ESTATE GURU." (TRADEMARK SYMBOL). THE "GURU" IS THE SPOKESPERSON ON NATIONAL AND LOCAL TV & RADIO. HIS HONEST MARKET ASSESSMENT IN THESE TURBULENT DAYS HAS CREATED MANY RETURN GUEST SPOTS ON FOX, CNN AND CBS RADIO. ADDITIONALLY, HE IS A CONTRIBUTING WRITER FOR THE WALL STREET JOURNAL, YAHOO FINANCE & REUTERS.
IMMEL CAN BE CONTACTED AT PHIL@REALESTATEGURU.COM OR 949.212.7676.
John Rennie
BROKER-ASSOCIATE®
MANAGING PARTNER
949-215-5000
John@ImmelTeam.com
John started his real estate career in Canada nearly 25 years ago. Shortly thereafter he moved to Laguna Niguel, California as a full time real estate professional. Approximately 8 years ago John joined the Immel Team and acts as the Managing Partner, handling all operation for the Immel Team. His extensive knowledge of short sales, foreclosures and equity sales allow the Immel Team to market to every type of buyer and seller. He understands that real estate transactions are complicated, stressful, time- consuming and at times emotional. His no-pressure, "do the right thing" attitude has helped him build long-term relationships and a large network of referral clients. As a well-respected real estate agent in Southern California, John has guided buyers and sellers through multi-faceted real estate transactions over the course of 25 years. He is a dedicated family man with a wife and two young daughters and currently resides in Laguna Niguel.
Betty Orlow
REALTOR-ASSOCIATE®
714-345-8765
Betty@ImmelTeam.com
Betty Orlow joined the Immel Team over 13 years ago. Her clients rave about her warm personality and professional skill level as a Realtor. She goes above and beyond in helping Buyers or Sellers find or sell their Dream Homes. She's widely connected and watches the MLS like a hawk to fulfill her Buyers needs. Phil Immel and Betty Orlow co-list homes and work well in synchronizing a smooth sale for our sellers. Sometimes called the "Martha Stewart" of the team, Betty arranges property staging and adds the warm touches that make a house a home. Be assured that Betty always has her clients interest at heart. She's ethical, knowledgeable and trusted adviser.
George Pagano
BROKER-ASSOCIATE®
949-212-1695
George@ImmelTeam.com
George Pagano and Phil Immel, both iconic names for decades in coastal Orange County Real Estate have joined forces under the Immel Team banner at Berkshire Hathaway Real Estate. Pagano most recently achieved the distinction as the first Director of Sales at The Strand at Headlands, Southern California's prestigious private oceanfront community in Dana Point. Custom home sites and finished homes at the Strand range from $2-$24 million.
Both Pagano and Immel have represented numerous Oceanfront buyers and sellers for over 3 Decades. Their long time professional friendship and common philosophy of placing the client first has been long recognized in the industry.
Add to that, Prudential Real Estate has just converted to the new dynamic National brand of Berkshire Hathaway Home Services, a Warren Buffett Company.
Beyond the extensive experience and knowledge in the market, The Immel Team has a vast array of cutting edge technology and support staff. We are similar to a boutique Private Banking group or Law Firm but specialized in Luxury Property sales. Pagano said sophisticated clients deserve and demand 5 Star service and we are able to consistently provide that said Immel.
With offices in Beverly Hills and Dana Point, the team can enhance marketing exposure to a broad array of clients, including celebrities and other entertainment executives.
Shawn Halan
REALTOR-ASSOCIATE®
949-505-2226
Shawn@ImmelTeam.com
Shawn studied Real Estate at NYU, and began his career In New York City with John J.Reynolds, a Helmsley Company. Shawn and his team represented premium midtown office buildings such as the ITT World Headquarters, 320 Park Avenue, the Gucci building and partnered on the sale of the Tiffany building. Shawn was promoted and transferred to California as Vice President of Sales, representing the developer and landlord of the Grand Avenue Plaza, the last skyscraper to be built in downtown Los Angeles. Shawn's experience, knowledge & attention to detail strengthens The Immel Team's ability to provide premier client services.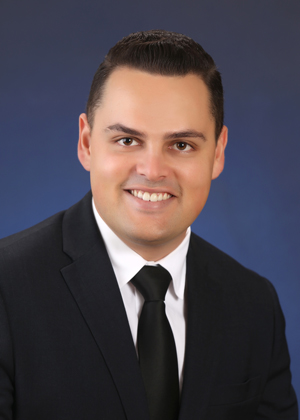 Bret Johnson
REALTOR-ASSOCIATE®
949.505.2426
Bret@ImmelTeam.com
Born and raised in a third generation Real Estate family, you could say that Bret Johnson was destined to become a REALTOR®. With expertise in Residential Real Estate marketing, design, photography and web based technology, Bret Johnson combines trendsetting marketing strategies with years of Real Estate and Property Management experience.
Kara Jafarinia
All Star Office Manager & Coordinator
949.249.2020
Kara@ImmelTeam.com
Kara is the fire that keeps the Immel Team running strong. She has been a valued asset to the team since 2010. With her amazing work ethic and in depth knowledge of the industry she helps our team and clients through some of the most difficult processes in Real Estate. Kara's commitment to helping people reach their goals and dreams in the housing market is evident by her personality. She makes sure that our clients feels comfortable throughout each transaction by making the closing process go as smooth as it can. Her customer service and attention to detail satisfy our clients' needs to successfully close each and every home sale. As with the rest our team, she is and will always be a lucrative resource.
OFFICES:
The Immel Team
2 Ritz Carlton Dr. #202
Dana Point, CA 92629 The Immel Team Beverly Hills
9696 Wilshire Blvd.
Beverly Hills, CA 90210
---